Main Page
Welcome to The Adults Wiki, a site dedicated to the collaborative band The Adults. This site is slowly growing, so keep checking in for news, press reviews, songs and other bits and pieces as the site grows into its own skin.
Also check out Shihad Wiki, this site's older cousin for Shihad AND The Adults-related goodness.
If you would like to help out and get an account so you can help edit the site email signup AT (this.domain.name (which is theadultswiki.com)) and you will be sorted out with an account and whatnot. Why do you need and account to edit? Isn't this a wiki? Well having people sign up is in hope to stop vandalism and spamming. If you have links, photos, set lists, info, etc drop them to submissions AT (this.domain.name (which is theadultswiki.com)) and we can put them up here for all to share.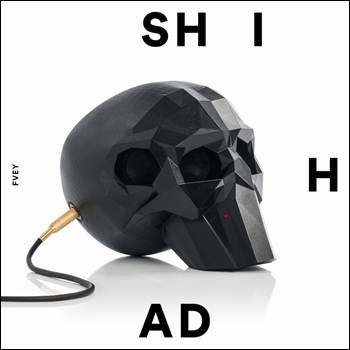 News
2 July - Shihad FVEY to be released on August 8
Exciting news about Shihad's forthcoming album, FVEY, to be released on August 8 in New Zealand and August 16 in Australia. The press release straight from Warner NZ is below.
"Shihad have announced the release of their brand new album,FVEY (pronounced, Five Eyes), on Friday, August 8. The album, the ninth studio album from the band, is also available to pre-order at all digital and physical retailers now. Recorded in December last year at Auckland's legendary York Street Studiowith Killing Joke frontman,Jaz Coleman at the production helm, FVEY sounds unlike anything Shihad have done before. When frontman Jon Toogood, drummer Tom Larkin, bass payer Karl Kippenberger and guitarist Phil Knight reconvened in Melbourne during the winter of 2013 for a lock down writing session it was a natural move to conjure up a brutal set of songs.

"Total brutality from start to finish," says Larkin. "Because," says Toogood, "we make really good heavy metal and heavy rock and we know how to make it sound really big." The album's first single, the relentless and heavy, 'Think You're So Free', has been serviced to New Zealand radio today and is on sale now at iTunes. All iTunes pre-orders of the album will automatically include an instant download of the single. According to Toogood, injustice is a strong lyrical motif throughout the record. "I just wanted to talk about the widening gap between the rich and the poor, and the ugly conclusion of free market capitalism when it goes crazy without any constraints and how it's a soulless and selfish, disgusting void. My intention for the record was to illuminate that for myself and just to say what was in my head rather than grumbling about it on Facebook." Not that he wants to be a poster boy for the underdog and standing up for injustice. "This is a personal record for me and I don't have the answers. I'm still working things out."

FVEY will be released in a number of different formats –an 11-track standard album (available on CD and digitally); a limited CD only edition featuring the standard album and four bonus tracks; an iTunes exclusive version featuring the standard album, a bonus track and the 'Think You're So Free' music video; and a 180g double LP vinyl with 11 tracks. All formats of FVEY are now available to pre-order at all digital and physical retailers. Get your copy from iTunes, JB Hi-Fi or Mighty Ape."
Listen to 'Think You're So Free' here on YouTube.
30 May - Ladi6 upcoming tour
After an extensive tour of the northern corners of the earth, Ladi6 is coming home to play 13 shows across New Zealand, with support from Team Dynamite - and there's a new single to boot. More details and the brand new video on the Rip It Up website.

In other news, if you're interested in the history behind sometimes-Adult Aaron Tokona's former legendary band Weta, The Rock has been hosting Iconic NZ Rock albums and Weta's album Geographica features in its entirety with commentary from Aaron. You can listen to Aaron on The Rock's website.
Shihad's Fish Album also featured, and you can also listen to it with commentary from Tom Larkin also on The Rock's website.
27 May - Hollie Smith upcoming AKL shows
Hollie Smith has two upcoming shows in Auckland:

Ms. Smith is reportedly off to the northern part of the world after these shows, so catch her while you can.
22 May - NZ Music Summit this weekend
We apologise for being tardy and neglecting to advertise a few concerts by Ms Deans that have happened over the last month or so, and we encourage you to follow the individual artists on social media for up-to-date information, if you haven't done so already.
<googlecalendar>?title=The%20Adults%20Gigs&showNav=0&showDate=0&showPrint=0&showTabs=0&showCalendars=0&mode=AGENDA&height=600&wkst=1&bgcolor=%23FFFFFF&src=shihadwiki.com_0nd0m1n70hmru4k7q7ud8gh0qo%40group.calendar.google.com&color=%23691426&ctz=Pacific%2FAuckland" style=" border-width:0 " width="800" height="600" frameborder="0" scrolling="no"></googlecalendar>
The times are current New Zealand Time. You can click on the time or the title to expand the event to get more info. In the expanded view you can double click any URL to open it in a new Tab or Window. The Aussie gigs show up over two days as the calendar is in NZ time, so the Aussie gigs go past midnight NZ time.